Shortly after Phil and I got married, we bought a house. Shortly after we bought our first house, we got a dog. Big Margo was her name. She was 160 pounds of adorable, sweet, drooly, messy, English Mastiff. She had her own facebook page. She was awesome.
But she was also an incredible mess. Everytime she drank, there would just be streams rivers of drool running down her jowls and onto the floor or whoever was unlucky enough to be nearby. We kept special "Big Margo" towels hanging on hooks in the kitchen that were designated only for wiping up her face or the drool on the floor.
I mean, just look at those jowels. Imagine them slinging drool everywhere! We've been talking about getting another mastiff soon, now that we will soon own our own house again. And when we do, we are definitely going to need one of the Neater Feeders in this giveaway!
Neater Feeder Giveaway Hosted by Pea of Sweetness
The Neater Feeder is designed with protective walls to contain splashes and spills from an inadvertent kick or an excited pet. This revolutionary system holds spilled food in an upper reservoir while spilled water flows down a gentle slope through a patent-pending filtering system.
The spilled water drains into a lower reservoir that can safely contain more than an entire bowl of spilled water, keeping it off the floor until you are ready to dispose of it. Keeping the spilled food in the upper reservoir, off the floor, not only saves you work, but also keeps it clean for reuse. Read the full Neater Feeder review on Pea of Sweetness where she put it to the test with her sloppy mastiff.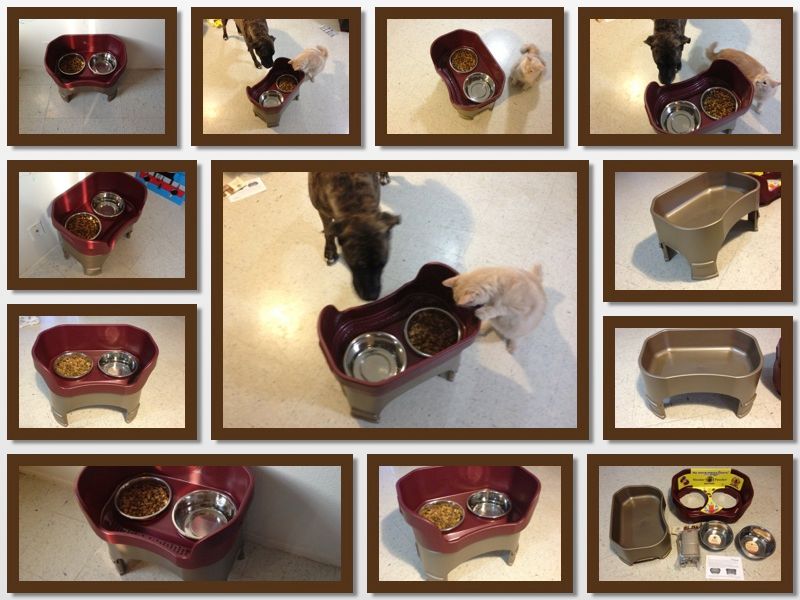 About the Giveaway: This giveaway begins on 6/2 at 7pm CT and ends on 6/16 at 11:00pm CT and is open to US residents ages 18+. Please refer to the full terms and conditions in the Giveaway Tools.
The Prize: One lucky winner will receive a Neater Feeder in their choice of size and color!
Disclosure: I received no compensation for this publication. My opinions are my own and may be different than yours. Jill and www.reallifenotes.com are not responsible for prize fulfillment.